The Best All-Natural Foundation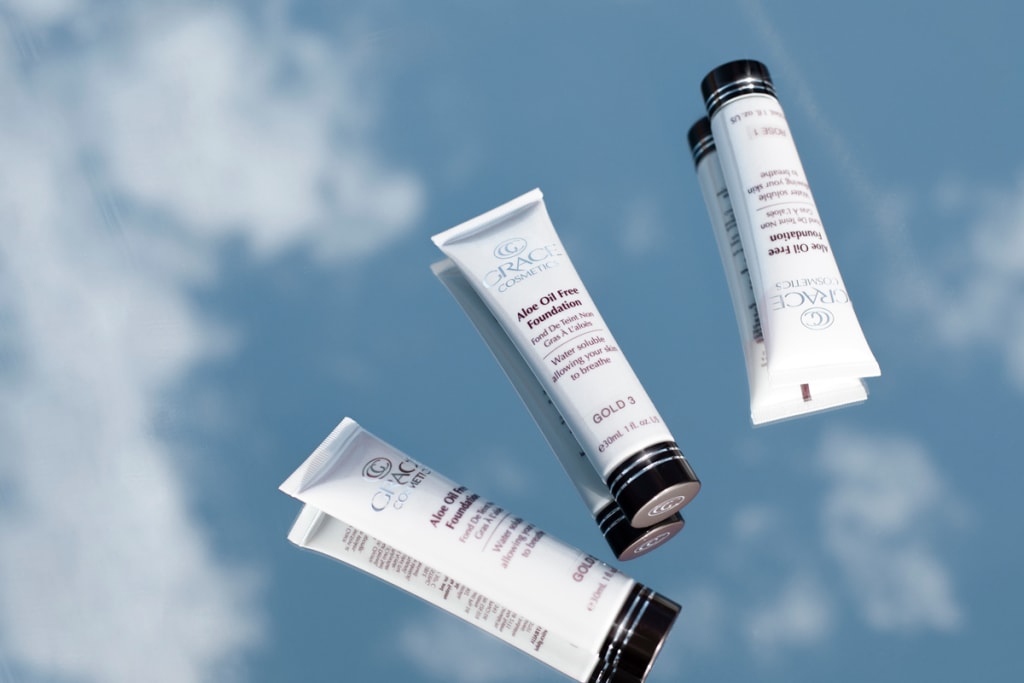 February 9, 2022
Aloe Oil-Free Foundation
We believed and advocated for Clean Beauty before it was a trending buzz word. We never compromised on our all-natural foundation and have had the same formula since the beginning of Grace Cosmetics in 1983.
So why does it matter if you use an all-natural foundation vs. a conventional one? What you put on your skin from cleansing to make-up matters. Why would you bother using a natural cleanser, hydrator, serum and moisturiser, if you are just going to top it off with harsh chemicals? Foundation is part of your clean beauty routine.
If you are starting to make the switch to all-natural make-up, foundation is the perfect place to start because foundation covers most of the ground. It is the base for the rest of your make-up. This is why we believe your skincare routine shouldn't stop at moisturising, but foundation should also be a step in your morning skincare routine.
What sets our Aloe Oil-Free Foundation apart from the rest?
Aloe Vera Just like our other skincare products, Aloe Vera is the number one ingredient in our foundation formula. Aloe Vera actively heals and treats the skin, we don't want to use a useless filler like other brands. Every drop of our foundation actively improves your skin.

Allows your skin to breathe Because our foundation is oil-free and water soluble, it allows your skin to breathe. This is important because it will not clog your pores and cause troubles in the future. It will not stifle the skin, but give your skin room to breathe all day long.
Make the switch to our all-natural foundation today to transform not only your skincare routine, but your makeup routine too.