For many years now foaming cleansers have been under the microscope: is it good? Bad? Harmful? Beneficial? We're here to once and for all debunk foaming cleanser myths and give you all the in-FOAM-ation you need!
Q: Is it true that foaming cleansers throw off your pH balance?
A: Foaming cleansers require foaming agents that allow the product to do exactly that - foam. Other foaming cleansers use harsh foaming agents that dry out / strip your skin. Our Aloe Foaming Cleanser uses gentle, plant derived foaming agents that are more gentle and pH appropriate for the skin.
Q: Do foaming cleansers make you breakout?
A: Our Aloe Foaming Cleanser's formula is super gentle and nourishing making it suitable for sensitive or troubled skin, meaning it will not be the cause of any breakouts! The all-natural, bio-active formula effectively breaks down excess oils and impurities that will leave your skin feeling clean and refreshed.
Q: Will a foaming cleanser dry out my skin?
A: Not the Aloe Foaming Cleanser! Cosmetic chemist, Dr Michelle Wong says "Humectants and oils can also help reduce stripping, so look for ingredients like hyaluronic acid or aloe vera on your foam label." Like all our products, the Aloe Foaming Cleanser is aloe vera based and is super hydrating and beneficial for your skin.
Q: What is SLS and why is it harmful for my skin?
A: Sodium Lauryl Sulfate (SLS) is a common foaming agent used in shampoos, conditioners, facial cleansers and other items that serves as a surfactant agent. SLS is known sensitising the skin intensely and can often cause significant irritation for users. SLS is specifically extra harsh on those with sensitive skin.
Q: Why is the Aloe Foaming Cleanser beneficial for your skin?
A: The Aloe Foaming Cleanser is unlike other foaming cleansers due to its unique blend of high quality and natural ingredients. At the top of this list is aloe vera and decyl glucoside. Decyl glucoside is the foaming agent in our foaming cleanser that replaces the SLS. It is a mild non-ionic surfactant often used in baby products and is especially beneficial for those with sensitive skin. All our ingredients in the Aloe Foaming Cleanser work in perfect harmony to ensure your skin receives the most gentle yet effective purification.
Don't wait, try the Aloe Foaming Cleanser today!
Featured Products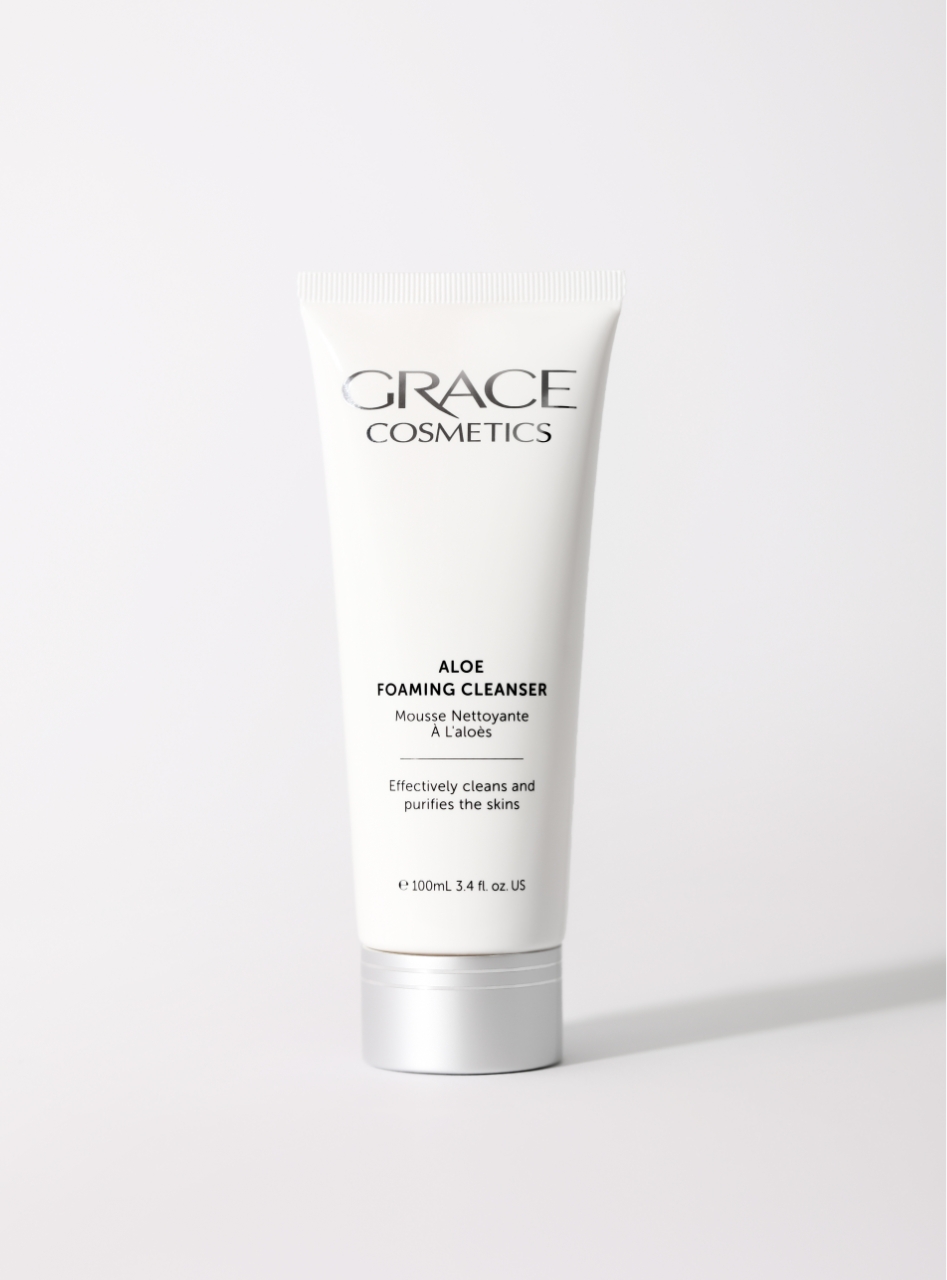 Aloe Foaming Cleanser
Multi-action face wash removes impurities and all makeup to reveal perfectly clear, clean skin.