Non-Surgical Face Lift
An Intense At Home Mask
What is it?
A cosmeceutical treatment that provides dramatic tightening and lifting to correct, firm and improve muscle tone all at once. This 3 part, all natural formula works in perfect synergy to redefine your skin in an instant. It's the total transformation your skin has been craving. While the mask is drying, you feel the immediate pull. In fact, the tightening is so intense, you wouldn't expect it from an at-home mask.
Recommended Skin Types
All
"An absolute skincare game changer"
Benefits
Age Control
Organic Aloe Vera stimulates collagen production to reverse and slow down ageing
Lift & Firm
The immediate pull and intense tightening revives saggy skin, creating youthful definition
Redefine
Powerful blend of botanicals eliminate puffiness and tighten skin to create a youthful glow
Correct
Under eye bags and dark circles are reduced immediately and will diminish with consistent use
Lighten & Brighten
Impurities trapped deep in pores are released to reveal a clear complexion
Refine
Minimises pores to create a smooth, flawless complexion and promotes healing.
How to Use the Non-Surgical Face Lift Kit
Step 1. Cleanse face and neck.
Step 2. Apply Vital Skin Oils around the eyes and mouth.
Step 3. Mix 1 heaped teaspoon of Face Lift Powder and 1 teaspoon of Face Lift Activator to form a honey-like consistency.
Step 4. Brush mixture onto face and neck area in an upward motion. When almost dry, brush remaining mixture onto face in an-upward and outward motion. This is known as "double-tracking".
Step 5. Leave the treatment for 30 minutes.
Step 6. Remove Face Lift with warm water and face cloth. Apply Vital Skin Oils to the face if you are not continuing with makeup.
Step 7. Continue with your personal Grace routine.
Where does it fit in my routine?
Morning
Evening
Use once a week after cleansing either morning or night and follow with the rest of your routine.

The Results
Are Incredible!
Before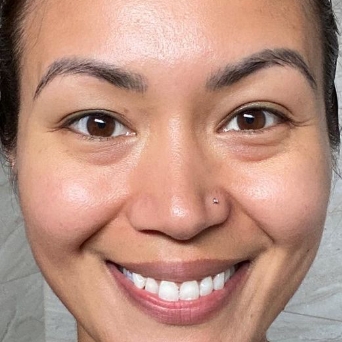 After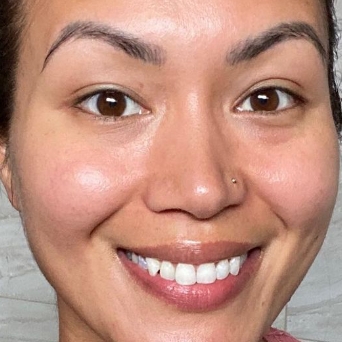 Before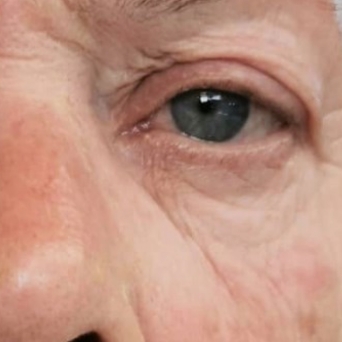 After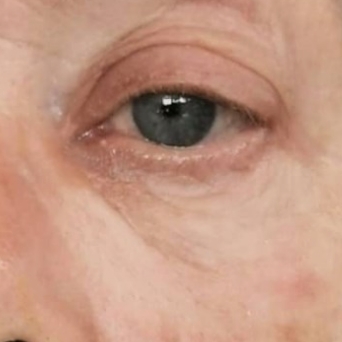 Before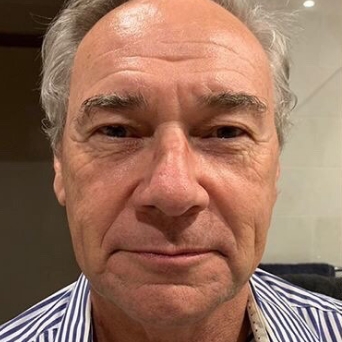 After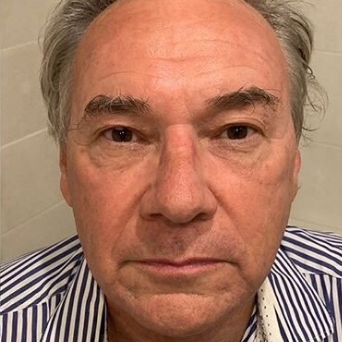 Before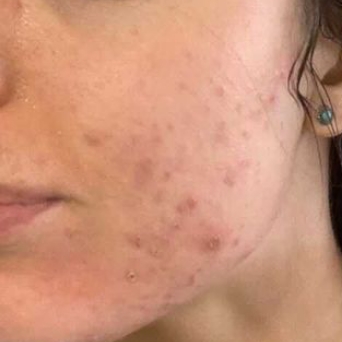 After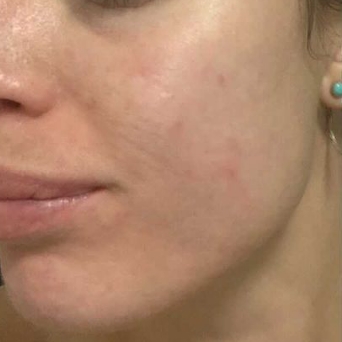 Before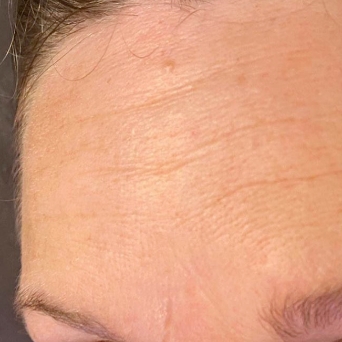 After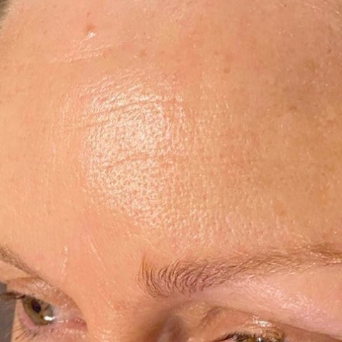 Before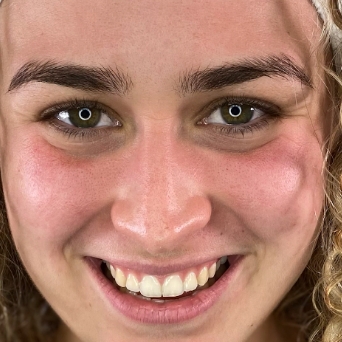 After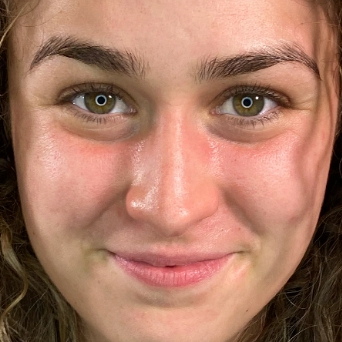 Before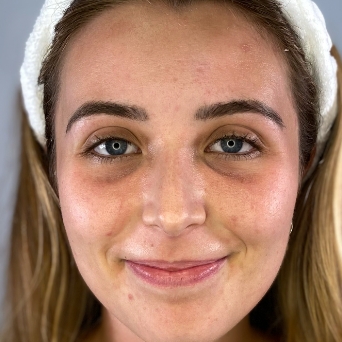 After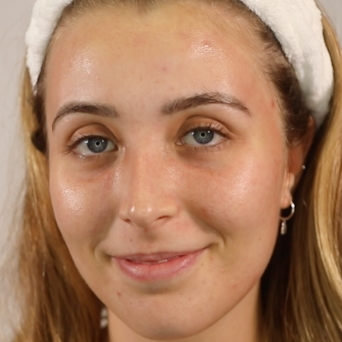 Before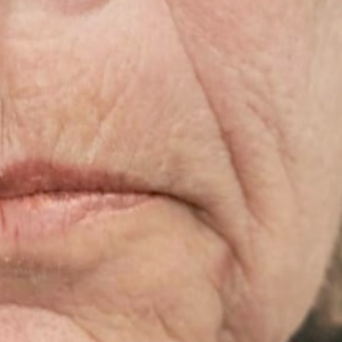 After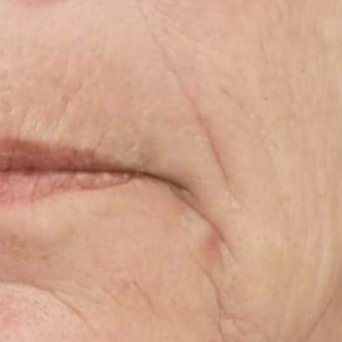 Before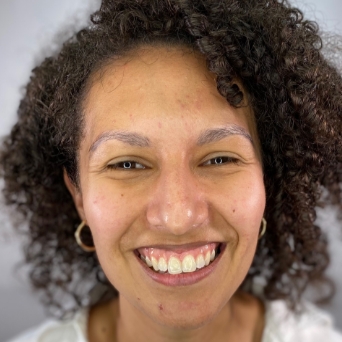 After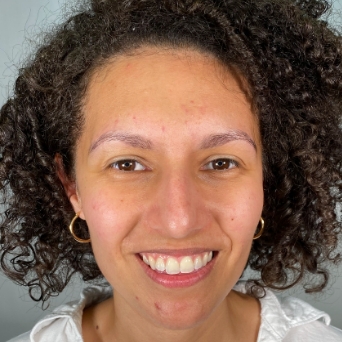 "The mask everyone's talking about"
Hero Ingredients
Aloe Vera
Aloe Vera is proven to penetrate the skin four times deeper than water and will permeate through layers of skin water can't reach. It contains high contents of vitamins, minerals and anti-inflammatory properties to visibly transform your skin.
Peppermint
Peppermint naturally cleanses the skin and with its antisceptic properties reduces bacteria that causes acne and pimples.
Honey
Cleansing and stimulating humectant that is very soothing and hydrating to the skin. Sourced from honey (liquid or powder).
All Ingredients
Firming Face Lift Powder
Albumen, Triticum Vulgare (Corn) Starch, Honey, Chamomilla Recutita (Matricaria) Flower Powder, Symphytum Officinale Root Powder (Comfrey), Ascorbic Acid, Eucalyptus Globulus Leaf Oil, Papain, RNA, Hydrastis Canadensis (Golden Seal) Powder, Rosa Canina (Rose Hip) Powder, Rumex Crispus Powder (Yellow Dock), Silica, Mentha Viridis (Spearmint) Leaf Oil.
Aloe Face Lift Activator
Aloe Barbadensis Leaf Juice, Glycerin (Veg), Polysorbate 60, Mentha Piperita (Peppermint) Oil, Camphor, Thymol, Gaultheria Procumbens (Wintergreen) Leaf Oil, Eucalyptus Globulus Leaf Oil, Eugenia Caryophyllus (Clove) Flower Oil, Medicago Sativa (Alfalfa) Extract, Plantago Major Leaf Extract, Symphytum Officinale Leaf Extract (Comfrey), Hamamelis Virginiana (Witch Hazel) Leaf Extract, Juniperus Communis (Juniper) Fruit Extract, Taraxacum Officinale (Dandelion) Extract, Hydrastis Canadensis (Golden Seal) Extract, Carum Petroselinum (Parsley) Extract, Sambucus Nigra Flower Extract (Elderflower), Stellaria Media (Chickweed) Extract, Borago Officinalis Extract, Mentha Piperita (Peppermint) Leaf Extract, Potassium Sorbate, Sodium Benzoate (Natural food grade preservative from Cranberry, Prunes, Plums, Ripe Cloves and Apples), Benzyl Alcohol (Naturally occurring in Berries and Prunes).
Vital Skin Oils
Carthamus Tinctorius (Safflower) Seed Oil, Oryza Dativa (Rice) Bran Oil, Sesamum Indicum (Sesame) Seed Oil, Prunus Armeniaca (Apricot) Kernel Oil, Persea Gratissima (Avocado) Oil, Tocopheryl Acetate (Sourced from Corn Syrup), Glycine Soja (Soybean) Oil, Aloe Barbadensis Leaf Extract, Simmondsia Chinensis (Jojoba) Seed Oil Daucus Carota Sativa (Carrot) Root Extract , Betacarotene, Tocopherol (Vit.E), Retinyl Palmitate (Vit.A), Cholecalciferol (Vit.D3), Isodecyl Salicylate, R.N.A. , Phenoxyethanol, Glyceryl Caprylate, Fragrance (Natural).
"Finally! A product that turns back time... if your friends aren't asking you how you stay so young looking, then you aren't using the face lift!! Fabulous, fabulous product."
- Peggy
Product Reviews
There is nothing better than using this face lift, I love how my skin looks and feels, I do it every couple of days"

Angela - Newcastle
Don't think that these fabulous products are only used by women. I am 65 and still use the skincare products before going out on a band gig. Keith Richards eat your heart out."

Rod Cronin - WA Australia
After the first application, I surprisingly saw my face brighter, smoother, younger and more beautiful. The result that I never had with Estee Lauder which I had been using for more than 15 years. I knew I need Grace Cosmetics forever so I decided to join Pro-Ma Systems straight away so that I can share the wonderful benefit with other women."

Elaine Nguyen
I have just started to use the face lift and I love the way it makes my skin feel, so smooth. Thanks Grace for a wonderful product."

Sharon Minge - SA, AUS
The luminous appearance noted from a distance is a credit to this regime - fabulous results and often complimentary comments on the difference it makes."

Lana Velevska - VIC, AUS
You just HAVE to try this on your feet after a hard day... brush it on, put your feet up, then wet the shower base and stand in it for a min, wash it off, then a small dose of Aloe Massage Lotion - pure bliss!"

Deanna - VIC, AUS
I have just become a distributor and trialed the face-lift myself. I was wondering how to sell this to younger girls (my target consumers) as they don't really need the "lift", but my pores were a lot clearer after using it. So that is how I will sell it."

Jo - SA, AUS
Finally! A product that turn back time... if your friends aren't asking you how you stay so young looking, then you aren't using the face lift!! Fabulous, fabulous product."

Peggy - CAN
Why do I love this product? It actually reversed the signs of ageing making me look 10 years younger than my actual age. My drivers license photos over the past 15 years are proof that it really does work! This is a must have product for every gender and age!!!"

Trish - CAN
I absolutely love this product, I use it three times a week,it leaves your skin softer, more even and definitely softens lines"

Margaret - CAN
I have been using Grace products on my skin since I signed on as a distributor at 19 years old. That was nearly 17 years ago. Every day, I get compliments from people about how young I look and how great my skin is. People do not believe that I am 36 years old, often mistaken for 23-25 and sometimes I am asked for ID when purchasing certain products that require you to be over 18 to buy. If you want to keep your self looking young, Grace Cosmetics are Simply THE BEST on the market."

Geordie - NSW, AUS
I have used my Face Lift products daily for the last 40+ years. My pictures at age 35 proves all the wrinkles I had from living in a dry, desert climate. Now at age 78 I have positive proof the lift eliminates the signs of aging. My casually taken photos show over the years improvement from year to year. Mostly these photos were taken for passport and other licencing occasions, and everyone knows its a one shot deal for these type of photos."

Lucille Flint - USA
I am 28 years old and have been using this product since I was 18. Results are instant! It primes you skin fantastically and is perfect for use before putting on make-up. I don't use it for the 'face-lift' effect. I use it because it makes my skin smoother with less blemishes. Dark spots are less dark, redness is less red and my skin is actually brighter."

Leah - VIC, AUS
I love the Non-Surgical Facelift. It deep cleans at the same time as firming, tightening and toning. I have not had black heads for years and my skin is very youthful for my age. It is like an exercise program for the skin and the muscles of the face. It makes your skin feel like a million dollars! I love sharing it."

Vivian Valois Saskatoon
As I've used Grace Cosmetics products for almost 9 years,I rarely get blemishes. However I've worked out that an odd pimple shows up, on goes this mask and there goes the pimple! I still use the mask weekly (or more) as even after all these years, I still am amazed at how it brightens and tightens my skin. I'll never go without this mask or my daily skin care products! I just turned 41, and some of my kids friends thought I was actually 31! I'll take that compliment thank you!"

Kate - QLD, AUS
Every time I use this product, I always get a positive comment from others. It always does my skin some tightening, firming and toning. And the best part, it makes my skin look bright. Awesome stuff...!"

Angelyn P - PNG
This product is true to its word, you need to try it to see for yourself! This, is why I joined the company - the products are natural aloe Vera, they actually feel amazing and so is they promise. You will love this non surgical facelift!"

Hayley J - QLD, AUS
I'am almost 40, and never had a real plan to look after my skin until now. I spent many summers tanning, and at the beach. My face has many sun spots and is combination dry and oily. I looked in the mirror and noticed I'am looking older, my skin is flat and of course I'am seeing the wrinkles around my eyes mouth and forehead. I didn't like what I saw. I was sceptical that this product would help. But after a Grace cosmetics consultant used the intense facelift, I couldn't believe the difference it made. My skin looked alive and vibrant. The wrinkles were minimised and I looked so much fresher and younger. I've now been using the skin care trial pack for a week, and my skin is glowing. I've heard it gets better as time goes on. I can't wait to see the results after a few months. Honestly give it a try before thinking about surgery."

Kelly A Doreen
Real Reviews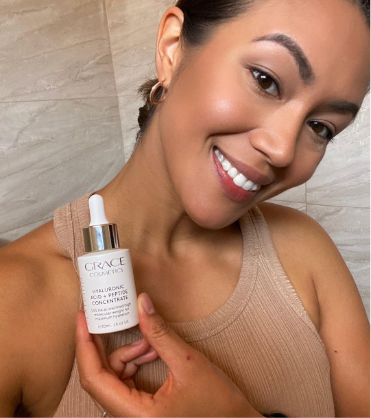 5-Star reviews from all around the world.
"Total skin transformation!
What are you waiting for?"